PICOT - Implementing integrated psychological and physical care for Australians after road traffic injury
Each year >100,000 Australians experience a road traffic injury - the majority (75%) are considered non-catastrophic neck and back injuries. Up to 50% of cases do not recover but develop chronic pain (pain that persists ≥3 months). This represents a significant health burden for Australia.
A biopsychosocial approach to care is recommended, and a previous clinical trial showed that when physiotherapists include psychological strategies as part of their treatment (StressModex intervention), recovery improves. However, this approach is not in routine use in Australia, with a major barrier being limited training and lack confidence of physiotherapists to deliver psychological care.
Under clinical trial conditions, we showed that 2-days in-person training improved patient outcomes. In-person training is difficult to scale, limiting widespread implementation and sustainable change in clinical practice.
To address this barrier, together with our partners, we have developed a novel online implementation strategy (PICOT: Physiotherapists bIopsyChosocial Online Training) to implement the StressModex intervention.
Aim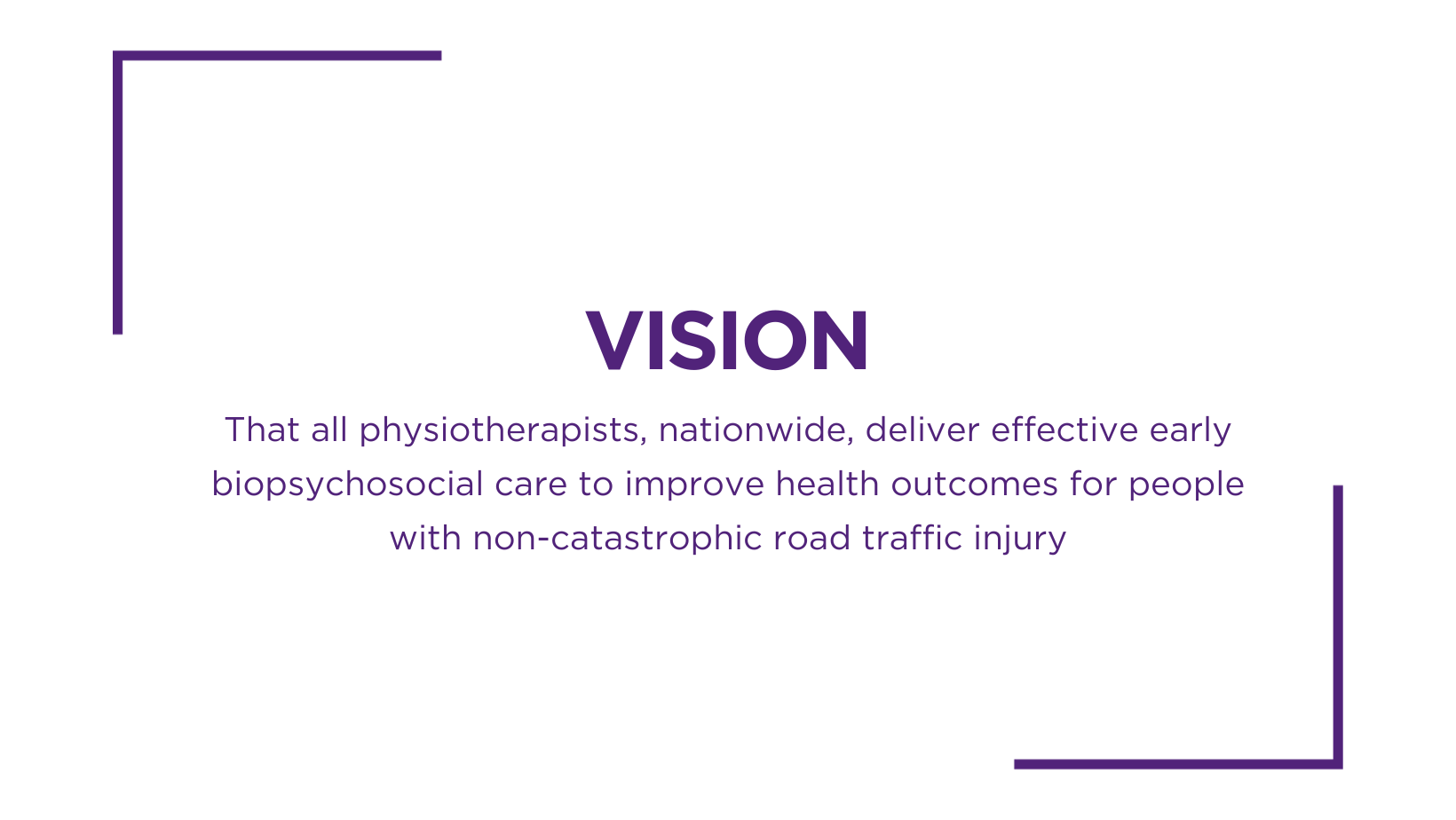 Funded by a Medical Research Future Fund grant awarded to Professor Michele Sterling and team, this project aims to compare the effectiveness of in-person training versus an online training program for physiotherapists providing early biopsychosocial care (biological, psychological and social factor interactions) to individuals suffering from non-catastrophic road traffic injury (RTI). The main aims are to:
Compare the effectiveness of the two implementation strategies (in-person training versus PICOT) for the delivery of StressModex in routine physiotherapy practice.
Compare the effectiveness of the two implementation strategies on patient outcomes.
Compare the cost-effectiveness of the two implementation strategies. 
Top of page
Progress
This trial is currently in the planning stage.
Top of page
Research Sites
We are currently recruiting physiotherapy clinics to partner with us in this trial. 
Top of page
Research Team
Coordinating Principal Investigator
Professor Michele Sterling, The University of Queensland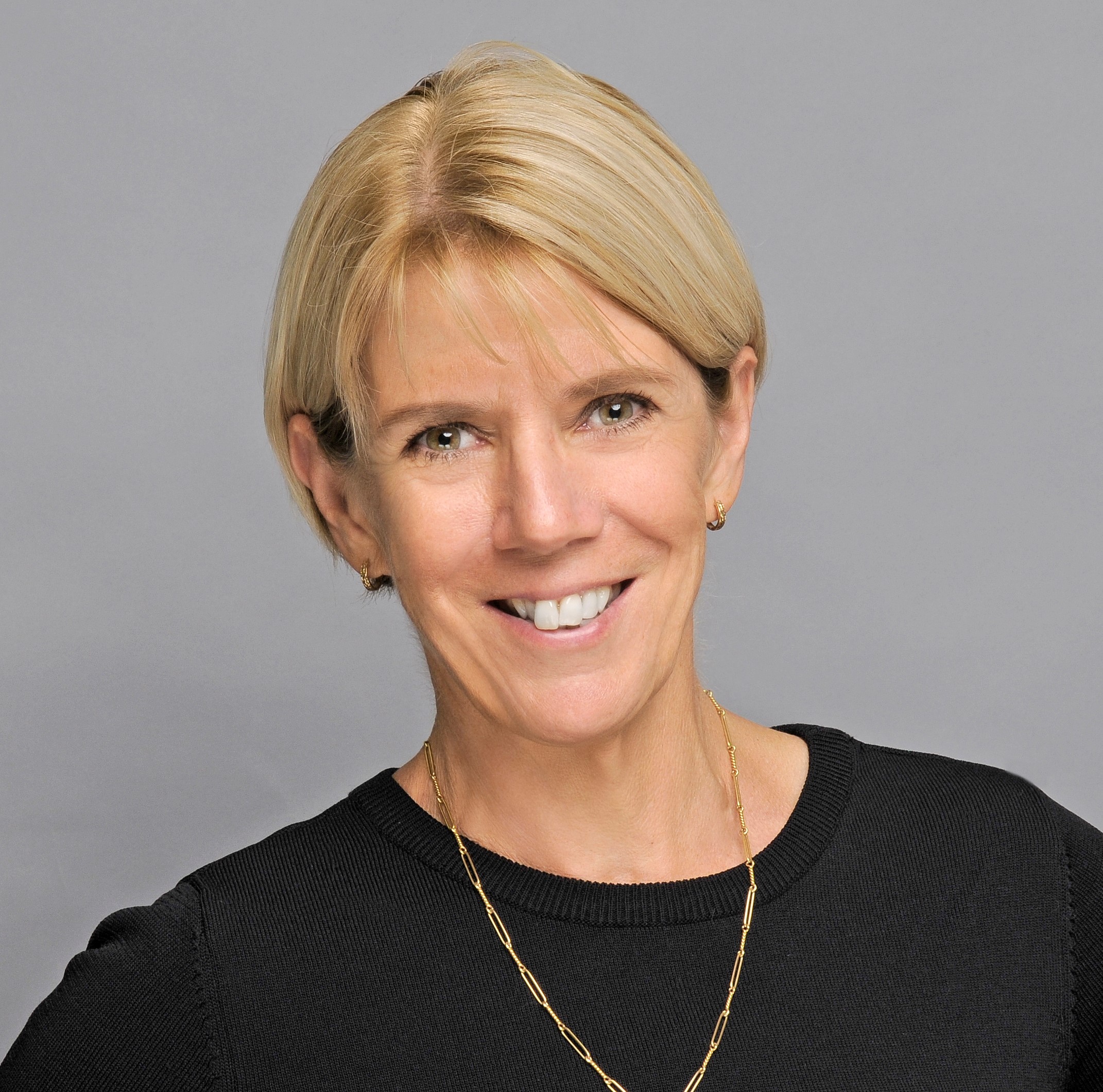 Clinical Trial Coordinator
Dr Yanfei Xie, The University of Queensland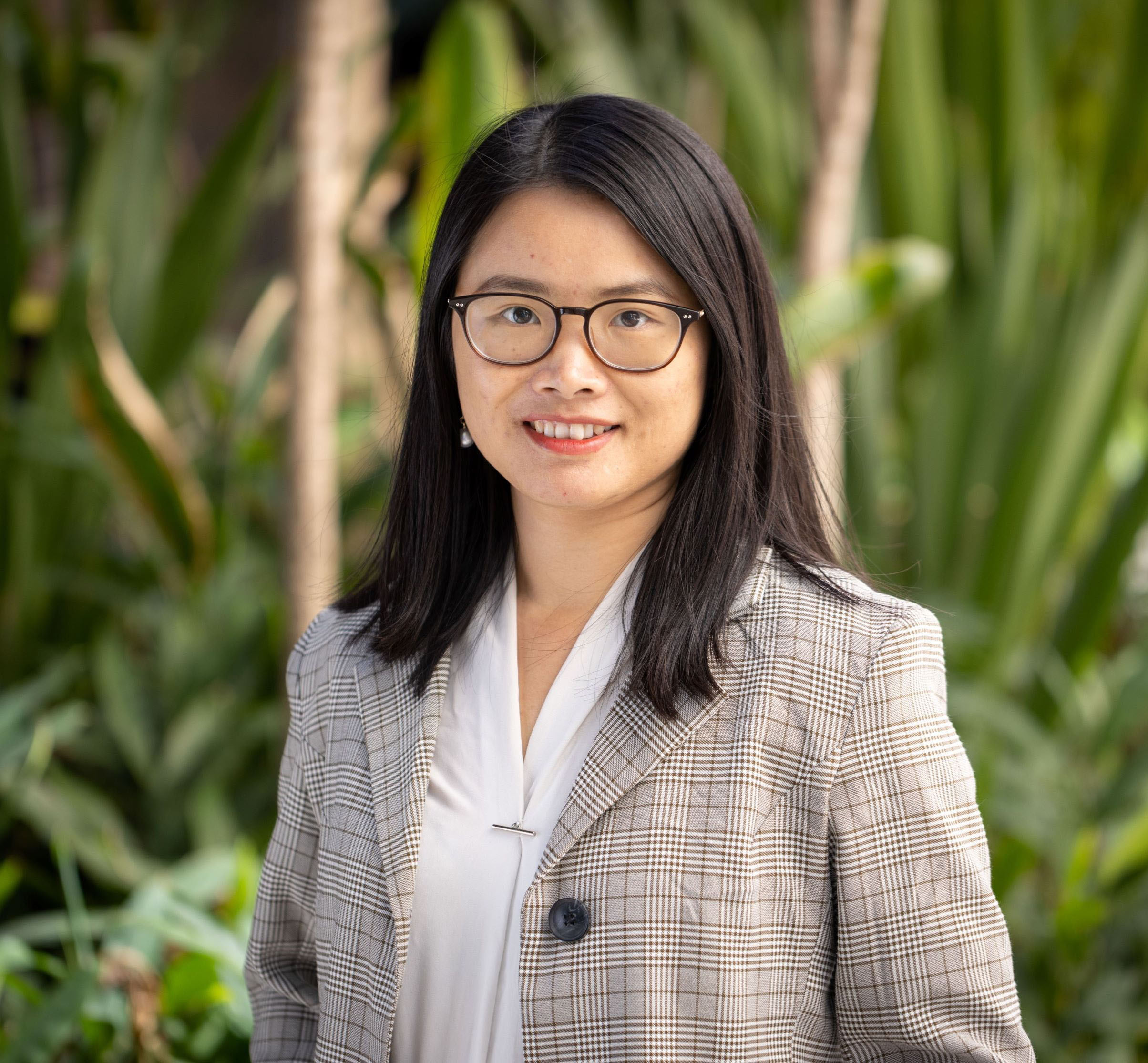 Consumer Advisory Group Coordinator
Kim Smith, The University of Queensland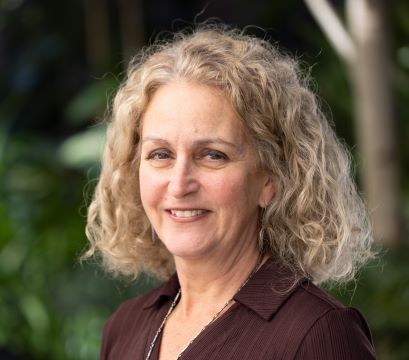 Chief Investigators
Professor Michele Sterling, The University of Queensland
Dr Rachel Elphinston, The University of Queensland
Professor Nadine Foster, The University of Queensland/STARS Research and Education Alliance
Dr Julia Treleaven, The University of Queensland
Professor Helen Slater, Curtin University
Dr Jenny Setchell, The University of Queensland
Associate Professor Haitham Tuffaha, The University of Queensland
Associate Professor Jason Lodge, The University of Queensland
Dr Roma Forbes, The University of Queensland
Dr Kerry Peek, The University of Sydney
Dr Johanna Lynch, The University of Queensland
Associate Professor Shaun O'Leary, The University of Queensland
Research Fellow
Dr Yanfei Xie, The University of Queensland
Research Assistant
Chloe-Emily Eather, The University of Queensland
Clinical Trial Coordinator
Dr Yanfei Xie, The University of Queensland
Consumer Advisory Group Coordinator
Kim Smith, The University of Queensland
Top of page